In the Shortlist sections, I will mention the albums that I enjoyed listening to, but couldn't find the time (or the right words) for a "full" review for. Still, I definitely think they deserve your attention, with ór without extra words!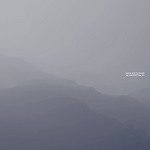 RAFAEL ANTON IRISARRI - THE UNINTENTIONAL SEA
For his second release for the ROOM40 label (following 2010's 'The North Bend') took his inspiration from the story of the Salton Sea, a failed Californian river redirection at the turn of the 20th century.
"During the1950s, this ecological disaster was seized and rebranded by corporate land developers, flipping it into a dream getaway destination for West Coast elites. Before long, record temperatures and a rising level of water mineralization led to the mass death of fish and other wildlife, and in turn so too did the resort town's population, leaving behind a vast post-human deserted wasteland. This unintentional sea had given life and now has taken it away."
Musically, the landscape is quite dark too, most of it deeply embedded in layers of sub-level low tones.
"It's a record that sounds like staring at a vast ocean in light breeze - a rendering of the ocean calm before the inevitable storm."

RAFAEL ANTON IRISARRI - THE WITNESS
---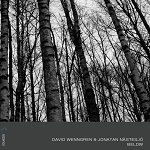 DAVID WENNGREN & JONATAN NÄSTESJÖ - BELOW
Beautiful atmospheric collaboration of David Wenngren (Library Tapes) and Jonatan Nästesjö (Sweden), featuring four slowly evolving tracks - the kind of soundscapes often referred to as "glacial".
Starting soothing and almost unnoticeable, the tracks become "very present bodies of melodious sounds", with organ chords slowly breathing in and out again.
"We wanted to do something dark and organic something that changes and grows very slowly - like the nature."
They definitely succeeded: the music is as beautiful as the cover image itself.


DAVID WENNGREN & JONATAN NÄSTESJÖ - BEFORE I LEAVE
---