In the Shortlist sections, I will mention the albums that I enjoyed listening to, but couldn't find the time (or the right words) for a "full" review for. Still, I definitely think they deserve your attention, with ór without extra words!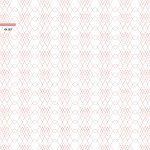 CELER - ZIGZAG
It's quite hard to keep up with Will Long's incredible output: the Celer discography counts over 100 titles now, of which 8 albums were released in 2013 alone! But it's worth trying, because his releases (Celer is his solo project since 2009) have a constant quality and a personal trademark sound.
Currently living in Tokyo, it's only fitting that his latest (or one of his latest) albums is released on the Spekk label.