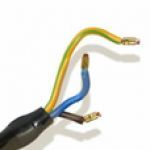 "Mantra of Walls and Wiring" is the first of a set of three one hour mixes created in 2005.
The other two are "The Hum in the Room" and "Acoustical Illusion" (will follow later).
As you can read from the titles, these mixes thematically deal with the sound you can hear in your living environment; the 'everyday hum' surrounding you.
I got inspired for this theme when I listened to a slowly fading ambient-cd...and finally realised the cd had already stopped for quite a while and I was obviously listening to (and enjoying) the hum of my own refrigerator!
Since then the household environmental sounds do not disturb me anymore...they became part of the music I'm playing.
Starting point of these programs is the text Paul Simon wrote for Philip Glass's 'Changing Opinion' ('Songs from Liquid Days'), featured here in an extremely 'deconstructed' version (full text below).
Compared to the previous mixes these mixes are less accessible for listeners not used to 'ambient drone music'.
These are the most 'minimal' mixes, containing some very strange combinations: the David Darling recording with the Wulu Bunun for example (which may give the feeling you are lifted into the sky) flowing into the sound of eternal rest of Eliane Radigue, followed by Herbert's sound of home-cooking bringing you back to your own private home.
As in all mixes, there are some dark and tense parts. This is not meant to be 'new age happiness' at all.
But in fact its serene timelessness never fails to amaze me.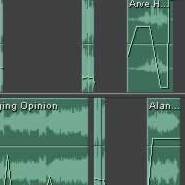 MANTRA OF WALLS AND WIRING PLAYLIST:
Philips Cellulite Remover
- private collection
Evil Jon - fc4004
- Wein, Weib und Gesang, 2004, Kikapu KPU 072
Philip Glass - Changing Opinion (deconstructed)
- Music from Liquid Days, 1986, CBS DIDC 10217
Stephen Phillips - Drone 2
- Drone Download Project 2003
Scanner - Spyder
- X-Rated, the Electronic Files, 2002, Boudisque BOU 8
Sleep Research Facility - Nostromo – A Deck
- Nostromo, 2001, Cold Spring csr34cd
Alp Fridge - Freezer
- At home with Alp, 1999, Soleilmoon 01863
Igneous Flame - Cyclical
- unreleased, 2004
Arve Henriksen - Breathing
- Sakuteiki, 2001, Rune Grammofon 2021
Alan Howarth - Sailing Ship Creaks
- Real Hollywood Sound Effects, 1997, GNP crescendo 8054
Annette van de Gorne - Terre
- Storm of Drones, 1996, Asphodel 966
Christopher Hobbs - McGrimmon will never return
- Ensemble Pieces, 1975, Obscure OBS2
Austere - Whainer
- Drone Download Project 2003
Stars of the Lid - Down 3
- The Tired Sounds of, 2001, Kranky KRANK 050
Alvin Lucier - Music on a long thin wire
- Ohm, the Electric Gurus of Electronic Music 2000, Ellipsis CD3270
Darrin Verhagen - As X-rays
- Black Frost, 2004, Dorobo 020
Rumble, low frequency
- private collection
Arno Peeters - The Clothing Room Sphere
- private collection
Arno Peeters - Shaftsphere
- private collection
Sleep Research Facility - Dead Weather Machine
- Dead Weather Machine, 2004, manifold MANCD042
Johann Johannson - Virgulegu Forsetar, second movement
- Virgulegu Forsetar, 2004, Touch TO:64
Richard Bone - Stillness Repeating
- Ambienism, 2004, Spiralight Recordings
Grandma's Fussbuster - How Dry I Am / Rub-a-dub-dub, I can't believe it's a tub
- Grandma's Fussbuster, CDBABY, 1996
Boyd Rice (Non) - Extract 12
- Terra Incognita, 2004, Mute Records 9256
David Darling & the Wulu Bunun - Pasibutbut (Prayer for a rich millet harvest)
- Mudanin Kata, 2004, Riverboat, TUGCD 1032
Elaine Radigue - Kailasha
- Trilogie de la Mort, 1998, XI records, XI 119
Herbert - In the Kitchen
- Around the House, 2002, !K7, !K7105CD
Alp - Microwave Oven / Electric Oven / Pan of Boiling Water
- At home with Alp, 1999, Soleilmoon 01863

Download Mantra Of Walls And Wiring Now 101Mb (60 min.)
---
"Changing Opinion"
Paul Simon - text
Bernard Fowler - vocals
from: Philip Glass' "Changing Opinion", Songs from Liquid Days, 1986
Gradually we became aware of a hum in the room
an electrical hum in the room
It went mmmmmm
We followed it from corner to corner
We pressed our ears against the walls
We crossed diagonals and put our hands on the floor
Sometimes it was a murmur
Sometimes it was a pulse
Maybe it's the hum of a calm refrigerator cooling on a big night
Maybe it's the mantra of the walls and wiring
Deep breathing in soft air
mmmmmm